We gratefully acknowledge the following individuals, groups, and corporations who have contributed to the Synopsys Silicon Valley Science and Technology Championship and the Santa Clara Valley Science and Engineering Fair Association.
In addition, many  Special Award Sponsors (corporations and professional societies) have provided awards for the students at the fair.
---
Major Sponsors
(Donate $75,000 or more annually)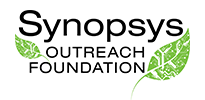 ---
Benefactors
(donate $10,000 or more annually)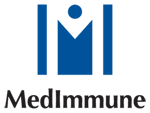 ---
Patrons
(donate $2,500 – $9,999 annually)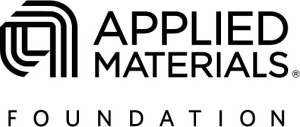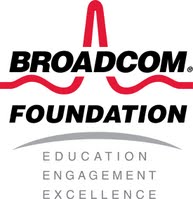 Pat & Peter Castro
In memory of Linda Kalcic Hanson
Inez M. Lechner Trust Fund
Silicon Valley Community Foundation
---
Sponsors
(donate $1,000 – $2,499 annually)


  Community Fund
Cisco JustGive
Intel Volunteer Grant Program
Anonymous Family
Anonymous Foundation
Rose Mary Brodbeck
Peter and Carrie Castro 
John and Natalie Kunkel
Marks Family
Society for Science & the Public
Trimble Navigation, Ltd
---
Contributors
(donate up to $999 annually)
Alpine Awards*
Anderson, June
Anenson, Gladys
Apple, Inc.
Becton, Dickinson and Company
Benevity Community Impact Fund
Bhetanabhotla, Padmasri and Murthy
Black, Heidi & Corky
Brewer, Lynn
Brocade Communications Systems, Inc.
Burbach, Vanessa
Dr. Paul X Callahan (in memoriam)
Chau, Allen and Susan
Cheng, Wen & Shu Jin
Councilmember Rose Herrera, District 8, San Jose City Council
Central Cash & Carry*
Paul Denning and Sik Lee
Dipak Kumar Sirdar
Dilip, Kanchip
Doyle-Jones, Vicki
Ganesh Family
Gargeya, Hema
Gildea, Cathy & Ann McDowell
Gildea, Marilyn
Google Donations for Doers
In Memory of Ujji Srinivasan
In Memory of Linda Hanson
Intel Corporation*
IBM Volunteer Outreach Council
Iskarous, Moenes  and Nevine Elmasry
Jain, Veena and Sunil
Jovanovich, Maxim and Sylvia
Kalcic, Carole
Kannappan, Karthikeyan
Karni, Julie & Ben
Kawanami, Bruce & Jo
Korolik, Mikhail
Korsmeyer, Katy
Lange, Susan & Art
Laughton, Craig
Laurence, Bert & Barbara Bowden
Francis and Anita Lee, in honor of Dr. Robert Hassur,
SJSU Professor Emeritus, Biology
Liebschutz, Lynn
Lopatin Family Fund
Lyon, Sean & Cecilia
Makower, Jordan & Esther
Meditch, Sandra
Nair, Reggie and Lekha
Narayana, Ravishanker & Shanthi Pichai
Orr, David & Sally
Patwa, Nital P.
Perati, Rukminikanth & Pranathi
Pine Press*
Qualcomm Matching Grant Program
Qing, Dai
Raman, Sudha and Vedantham
Reeber, Larke & Jack Fendell
Revanur, Nagendra and Sundari
Roth, William G.
Salesforce.org
Santa Clara County Office of Education*
SAP Software Solutions
Sathe, Samir J.
Scalapino, Anne
Shannon, Lynn & Ed Wieser
Sikdar, Dipak Kumar
Slavic Anglo American School
Turner, John & Ann
Vermalapati, Murali
VMWare Foundation
Wang, Yanbin
Wang, Lisa
Ruth Waters
Williams, Forrest & Dorothy
Yellenberg, Sandra and Steve
Zarrin, Simon and Teresa
Zhang, Hong & Jianlin Yu
Anonymous donors
*Gifts in kind